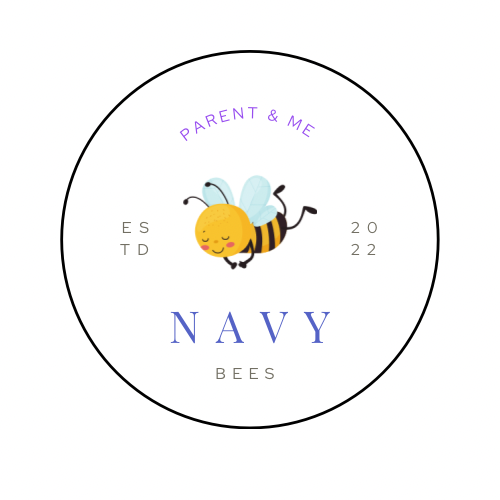 Welcome to Navy Bees!
This program is designed to help bring together parents, and their little bees. The group will meet weekly at the studio and different specialist will be coming in to do an hour long workshop. For example, one week will be Dance, then Music, Massage, Baby Sign Language, Back to work after baby chat, Yoga and much, much more!
Enriching our lives with education and new experiences. As we know parenthood can be hard, and there is always new information coming out. These weekly meetings will help us build our community and confidence, all while bonding with baby.
Our first session begins February 15th, 2023, and ends April 12th, 2023. The class runs from 11am-12pm. (No class March 15th – closed for March break). For Bees 0-12months.
Each Bee also receives a swag bag with over $400 worth in gift-cards and samples.
If you would like to be considered for one of our specialists spots please fill out form, Bee Teacher Application
We can't wait to "Bee" with you!