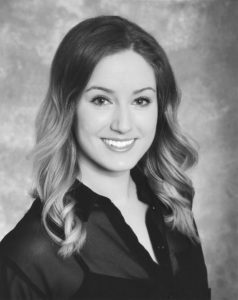 Anjelica Paraschos, ADAPT Year 1, Alixa Flexibility M1. Ms. Anjelica wears many hats as both an instructor and office manager at Whitby Dance Company. She began her dance training at the age of 3 in the styles of ballet, jazz and tap. At the age of 6 she began competing in those styles, and as she got older started training and competing in acro, hip hop, lyrical and musical theatre. Throughout high school she performed and choreographed for the musical theatre program, and was awarded the musical theatre scholarship upon graduation. She completed her RAD ballet exams through intermediate, as well as her ADAPT exams in jazz and tap through intermediate level 3.
In 2012 she was honoured to be apart of the Canadian National Tap Team, directed and choreographed by Everett Smith (top 4 finalist on So You Think You Can Dance Canada). The team traveled to Germany and competed in the IDO World Championships.
In summer 2021 Ms. Anjelica successfully completed her Alixa Module 1 flexibility course along with her year 1 of ADAPT Jazz & Tap Teacher Training.
Ms. Anjelica's teaching is focused on strong technique, musicality, and to create a positive and motivating environment. She is grateful to be able to share her passion for dance with her students, leaving her classes feeling inspired and confident.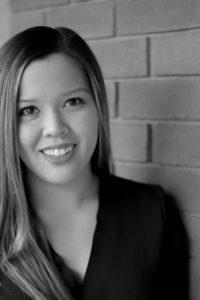 Brittany Ogaki, BA, BE.d, Acrobatic Arts M1. Ms. Brittany began her dance training at the early age of three. Over the years Ms. Brittany has continued her training in ballet, tap, jazz, lyrical, contemporary, musical theatre, hip hop, and acro. It was obvious from a young age that Ms. Brittany loved to dance and her love has only continued to grow. Ms. Brittany attended Wilfrid Laurier University as well as Nipissing University where she obtained her Bachelor of Arts and her Bachelors of Education in 2015. Ms. Brittany is beyond excited that she is able to combine her love for dance and teaching at Whitby Dance Company.  
During her time at Wilfrid Laurier University she was a valued member of the dance team (KAOS Dance Team) where she was the co-captain, coordinated and choreographed for multiple years. Ms. Brittany has had the honour of receiving numerous awards for her choreography, overall high scores, and judges choice awards across the dance competition circuit. Some of Brittany's students have gone on to win Jr Male 2012 World Tap Champion, Jr Miss Candance National Title Holder 2014, Teen National Candance Talent High Score with a score of 98.99 and Intermediate MOVE Solo Champion. 
In 2018 Ms. Brittany has successfully completed her Acrobatic Arts Teacher Training, Module 1 Certification.
Ms. Brittany's life passions centre around dance and working with children. She is eager to share these passions with the students of Whitby Dance Company.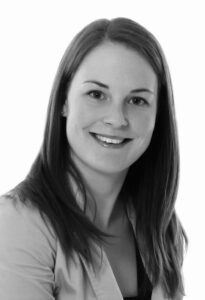 Shauna Bartley. For over 20 years Ms. Shauna studied Tap, Jazz, Ballet (RAD, Cecchetti and Russian), Pointe, Lyrical, Musical Theatre, and Acro. Her passion for instructing young dancers started at the age of 14 when she began assisting classes. Ms. Shauna was later hired as a full-time teacher at the age of 18 in the disciplines of Tap, Jazz, Ballet, Pointe, Lyrical, Acro and Musical Theatre. To gain more knowledge and experience, Ms. Shauna attended and successfully completed the 3 year A.D.A.P.T (Associated Dance Arts for Professional Teachers) certification program, 2 year Performance Dance program at George Brown College, Level 1 and Level 2 in acrobatics through the Dance Educators of Canada Forum for Acrobatic Dance, completed the Acrobatic Arts Module 1 and 2 certification and recently became certified in Progressing Ballet Technique (PBT).
In the last 14 years as a teacher and choreographer, students that she has had the honor of working with have won numerous awards including; Young dancer of the year, choreography awards and many overalls in groups, duets, trios, and solos. Throughout her many hard working years as a teacher/choreographer Ms. Shauna had the opportunity to work as an Assistant Artistic Director and Office Manager to add to her working knowledge within the dance world.
Ms. Shauna takes great pride in creating a positive and motivating learning experience. She is very enthusiastic towards sharing her passion for dance with all the young dancers that she has had the privilege of working with and strongly encourages them to set goals and dream big.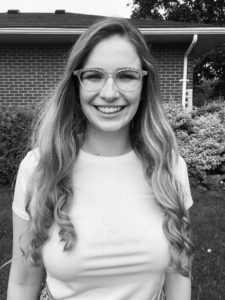 Madison Mapes, BA.H, ADAPT certified, Acrobatic Arts M1. Ms. Madison has loved dancing since she joined at the age of 3. She became competitive shortly after and was successful and passionate about being a dancer. She won many awards, overalls and choreographed high school musicals until she completed high school. Along the way during studio training she completed up to Grade 7 RAD ballet exams and trained in upper level ballet classes upon completion. She also completed all of her ADAPT exams up to Intermediate 3 jazz and tap.
After teaching her first class Ms. Madison knew it was the right career for her, she has always been interested in making an impact on children and what could possibly be better than doing it as a dance teacher? Ms. Madison has been a recreational and competitive teacher for multiple years and choreographed many routines during this time that have had great success.
In summer 2021 Ms. Madison completed her ADAPT teacher training to be fully certified for jazz and tap and her Acrobatic Arts Teacher Training Module 1 for Acro. She achieved her BA.H in Psychology from York University in June 2020 and during her time completed many dance courses, classes and attended workshops to keep up her training. She is in the process of becoming an Early Childhood Educator through St Lawrence College Online Program to hopefully add to her career as a dance teacher.
Using what she has learned in her education and her strong love for children she is excited to see where being a dance teacher can take her. She has worked at Whitby Dance Company for multiple years and is excited to continue to make a positive impact on the dancers.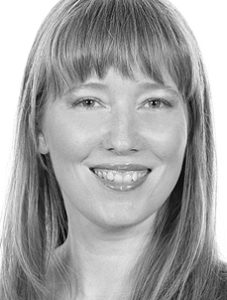 Kelly Jones-Hart, MA, RAD T.Cert. Ms. Kelly has a passion for teaching dance to children of all ages and abilities.  With a focus on developing strong technique Ms. Kelly also infuses her classes with joy and creativity.  Students are encouraged to find an emotional connection with movement and to develop a love for dance as a form of self-expression.
Ms. Kelly began dancing at the age of three studying tap, jazz, ballet, Highland and contemporary dance. After graduating from the dance programme at Ryerson University, and obtaining her RAD teaching certification, she performed on the Mirvish stages in Toronto and in front of Edinburgh Castle in Scotland.  In 2005 Kelly completed her Masters in Dance at York University and presented her research paper, Applying Gardner's Theory of Multiple Intelligences in Ballet Training at the World Dance Alliance conference in Toronto.
Ms. Kelly has focused her teaching on RAD Ballet and contemporary dance and specializes in teaching creative dance to younger children.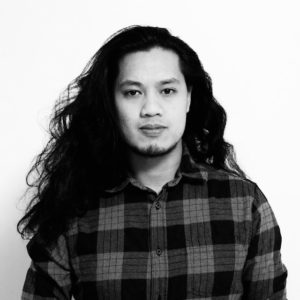 Jonard Vasquez has been an avid hiphop dancer who's passion dates back to an early age. He was the Head Choreographer for Fo'real Dance Company for 6 years and as an Advisor for a year. During his time with Fo'real, they achieved multiple podium placements and awards at hiphop competition such as Ontario University Competition for HipHop, Beatdown, Bring Your Own Beat, World of Dance Toronto.
Currently, Mr. Jonard  trains with Keystone Dance Company to excel as an instructor and as a dancer in the style of street dance with the overall culture of hiphop.
Mr. Jonard also teaches competitive and recreational hiphop in hopes to inspire those who are interested in learning dance movement through hiphop.
.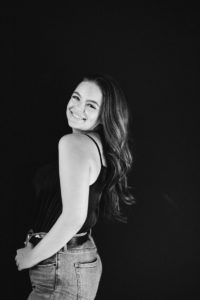 Cassie Livingstone, Acrobatic Arts M1 & M2. Ms. Cassie is a highly accomplished performer who has had the opportunity to work with many established and inspirational choreographers and teachers. She has studied under the ADAPT syllabus as well as the Acrobatic Arts syllabus. Ms. Cassie has had the opportunity to represent Canada numerous times at the World Championships for Hip Hop.
In her competitive years, she received many prestigious awards including Top Soloist by Dance Canada as well as a Civic Award for representing Canada. She is well versed in Acro, Hip Hop, Jazz, Contemporary, Lyrical, Musical Theatre, and Ballet.
In summer 2021 Ms. Cassie has successfully completed her Acrobatic Arts Teacher Training, Module 1 and Module 2 certifications.
Ms. Cassie is extremely passionate about teaching and enjoys sharing her knowledge and love of the arts to todays youth.