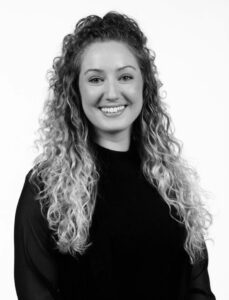 Anjelica Gilroy
ADAPT Year 1, Alixa Flexibility M1
Ms. Anjelica began her dance training at the age of 3 in the styles of ballet, jazz and tap. At the age of 6 she began competing in those styles, and as she got older started training and competing in acro, hip hop, lyrical and musical theatre. Throughout high school she performed and choreographed for the musical theatre program, and was awarded the musical theatre scholarship upon graduation. She completed her RAD ballet exams through intermediate, as well as her ADAPT exams in jazz and tap through intermediate level 3.
In 2012 she was honoured to be apart of the Canadian National Tap Team, directed and choreographed by Everett Smith (top 4 finalist on So You Think You Can Dance Canada). The team traveled to Germany and competed in the IDO World Championships.
In summer 2021 Ms. Anjelica successfully completed her Alixa Module 1 flexibility course along with her year 1 of ADAPT Jazz & Tap Teacher Training.
Ms. Anjelica's teaching is focused on strong technique, musicality, and to create a positive and motivating environment. She is grateful to be able to share her passion for dance with her students, leaving her classes feeling inspired and confident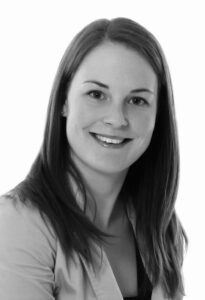 Shauna Bartley
B.A.T.D CERTIFIED, ADAPT CERTIFIED, PBT CERTIFIED,
ACROBATIC ARTS M1 & M2
For over 20 years Ms. Shauna studied Tap, Jazz, Ballet, Pointe, Lyrical, Musical Theatre, and Acro. Her passion for instructing young dancers started at the age of 14 when she began assisting classes. Ms. Shauna was later hired as a full-time teacher at the age of 18 in the disciplines of Tap, Jazz, Ballet, Pointe, Lyrical, Acro and Musical Theatre. To gain more knowledge and experience, Ms. Shauna attended and successfully completed the 3 year A.D.A.P.T (Associated Dance Arts for Professional Teachers) certification program, 2 year Performance Dance program at George Brown College, Level 1 and Level 2 in acrobatics through the Dance Educators of Canada Forum for Acrobatic Dance, completed the Acrobatic Arts Module 1 and 2 certification and recently became certified in Progressing Ballet Technique (PBT).  Ms.Shauna is also a certified member of BATD.
In the last 14 years as a teacher and choreographer, students that she has had the honor of working with have won numerous awards including; Young dancer of the year, choreography awards and many overalls in groups, duets, trios, and solos. Throughout her many hard working years as a teacher/choreographer Ms. Shauna had the opportunity to work as an Assistant Artistic Director and Office Manager to add to her working knowledge within the dance world.
Ms. Shauna takes great pride in creating a positive and motivating learning experience. She is very enthusiastic towards sharing her passion for dance with all the young dancers that she has had the privilege of working with and strongly encourages them to set goals and dream big.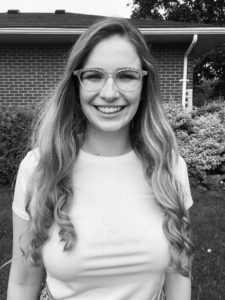 Madison Mapes
BA.H, ADAPT CERTIFIED, ACROBATIC ARTS M1
Ms. Madison has loved dancing since she joined at the age of 3. She became competitive shortly after and was successful and passionate about being a dancer. She won many awards, overalls and choreographed high school musicals until she completed high school. Along the way during studio training she completed up to Grade 7 RAD ballet exams and trained in upper level ballet classes upon completion. She also completed all of her ADAPT exams up to Intermediate 3 jazz and tap.
After teaching her first class Ms. Madison knew it was the right career for her, she has always been interested in making an impact on children and what could possibly be better than doing it as a dance teacher? Ms. Madison has been a recreational and competitive teacher for multiple years and choreographed many routines during this time that have had great success.
In summer 2021 Ms. Madison completed her ADAPT teacher training to be fully certified for jazz and tap and her Acrobatic Arts Teacher Training Module 1 for Acro. She achieved her BA.H in Psychology from York University in June 2020 and during her time completed many dance courses, classes and attended workshops to keep up her training. She is in the process of becoming an Early Childhood Educator through St Lawrence College Online Program to hopefully add to her career as a dance teacher.
Using what she has learned in her education and her strong love for children she is excited to see where being a dance teacher can take her. She has worked at Whitby Dance Company for multiple years and is excited to continue to make a positive impact on the dancers.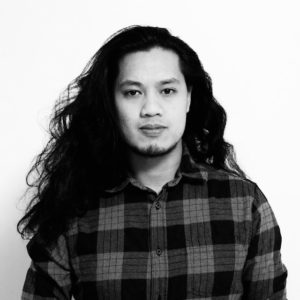 Jonard Vasquez
Mr. Jonard has been an avid hiphop dancer who's passion dates back to an early age. He was the Head Choreographer for Fo'real Dance Company for 6 years and as an Advisor for a year. During his time with Fo'real, they achieved multiple podium placements and awards at hiphop competition such as Ontario University Competition for HipHop, Beatdown, Bring Your Own Beat, World of Dance Toronto.
Currently, Mr. Jonard  trains with Keystone Dance Company to excel as an instructor and as a dancer in the style of street dance with the overall culture of hiphop.
Mr. Jonard also teaches competitive and recreational hiphop in hopes to inspire those who are interested in learning dance movement through hiphop.
.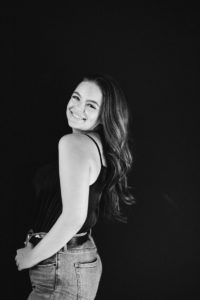 Cassie Livingstone
ACROBATIC ARTS M1 & M2
Ms. Cassie is a highly accomplished performer who has had the opportunity to work with many established and inspirational choreographers and teachers. She has studied under the ADAPT syllabus as well as the Acrobatic Arts syllabus. Ms. Cassie has had the opportunity to represent Canada numerous times at the World Championships for Hip Hop.
In her competitive years, she received many prestigious awards including Top Soloist by Dance Canada as well as a Civic Award for representing Canada. She is well versed in Acro, Hip Hop, Jazz, Contemporary, Lyrical, Musical Theatre, and Ballet.
In summer 2021 Ms. Cassie has successfully completed her Acrobatic Arts Teacher Training, Module 1 and Module 2 certifications.
Ms. Cassie is extremely passionate about teaching and enjoys sharing her knowledge and love of the arts to todays youth.
.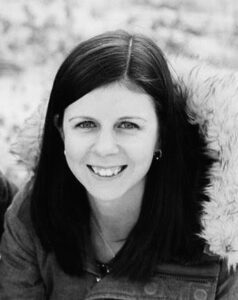 Caitlin Russell
B.Ed OCT, RECE, ADAPT CERTIFIED
Ms. Caitlin's passion for dance began over 30 years ago. Throughout her years of training she has studied and competed in all forms of dance. She has trained in various methods such as B.A.T.D, RAD, and ADAPT, to name a few. Ms. Caitlin has appeared in the Opening Ceremonies for the Ontario Summer Games and in Serendipty's production of Anne of Green Gables. She has taught for various studios across the durham region and she hopes to inspire her students to continue to grow and express themselves through dance as well as discover their true passion in life.
Ms. Caitlin is a graduate from Lakehead University where she received her Bachelor of Arts and Science and Bachelor of Education degrees as well as Durham College where she received her Early Childhood Education diploma. Ms. Caitlin is also a fully certified ADAPT teacher in jazz and tap and heads-up the dance program and curriculum at a private school in Brooklin where she also teaches their Elementary program. She has recently received her Level 1 mUvmethod certification and is excited to incorporate it into her classes. Ms. Caitlin has been awarded numerous awards for her choreography, such as Young Dancer of the Year and Mini Miss Candance Ottawa.
She continues to share and explore her passion with dancers of all ages and is always looking for inspirational ways to evolve her craft and further her love for dance. Ms. Caitlin is very excited to be joining the faculty at Whitby Dance Company!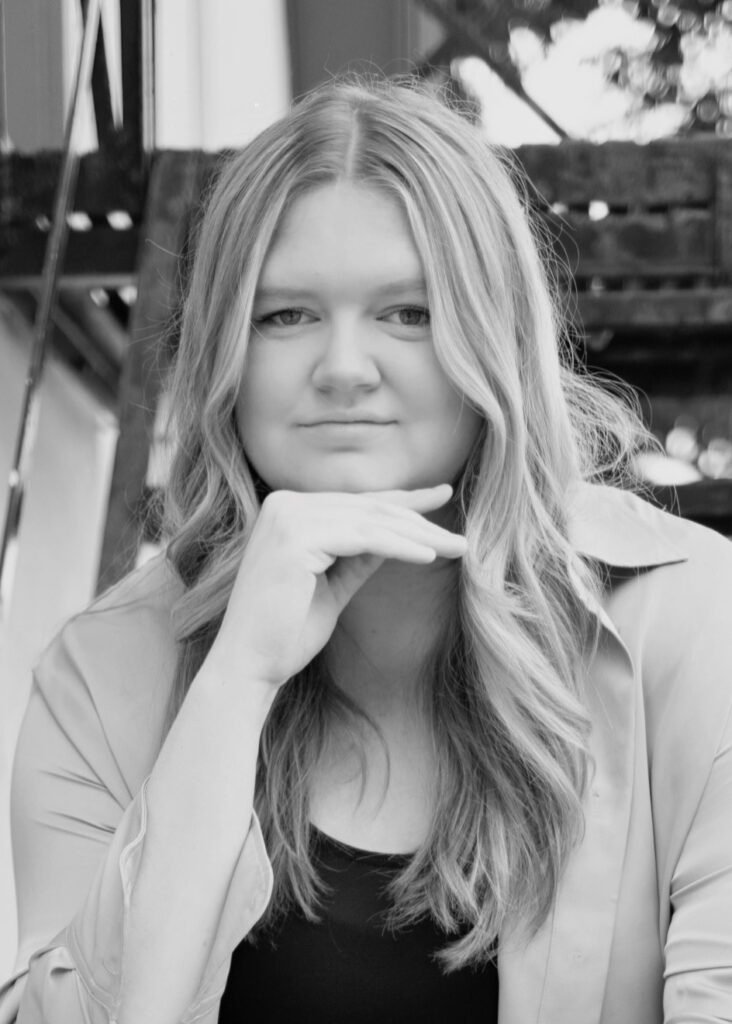 Kathleen Rogers
ALIXA FLEXIBILITY M1, ACROBTIC ARTS PRESCHOOL CERTIFIED
Kathleen is a WDC alumni with 14 years of dance experience in Tap, Jazz, Ballet, Musical Theatre, Acro, Hip Hop, Lyrical and Contemporary. She has been dancing since the age of 2 and it's been her passion ever since!
During Kathleen's dance career she has had the amazing opportunity to dance with the Toronto International Ballet in their yearly performance of the Nutcracker alongside the Bolshoi Ballet dancers for three years. She also has had the chance to dance in the Globetrotters half time show and perform with her amazing WDC team at Disney!
 As a proud graduate of Whitby Dance Company, Kathleen understand firsthand the transformative power of dance education. From novice to a seasoned performer, Kathleen has grown through the studio's nurturing environment, and now it's her turn to create that nurturing space for you!
Kathleen is now Alixa Flexibility Module One Certified. This certification not only enhances her understanding of the human body's capabilities but also equips herself with innovative techniques to help you reach new levels of flexibility and grace. In addition to that, Kathleen has also  earned her Acrobatic Arts Preschool Certification. This will enable her to seamlessly blend the beauty of dance with the thrill of acrobatics, offering your little ones a dance experience that provides creativity, coordination, and confidence.
Kathleen is so excited to be back with the WDC team taking on the role of teaching and enrolment coordinator! Kathleen is excited to dance with you and hopes to inspire a new generation of young dancers.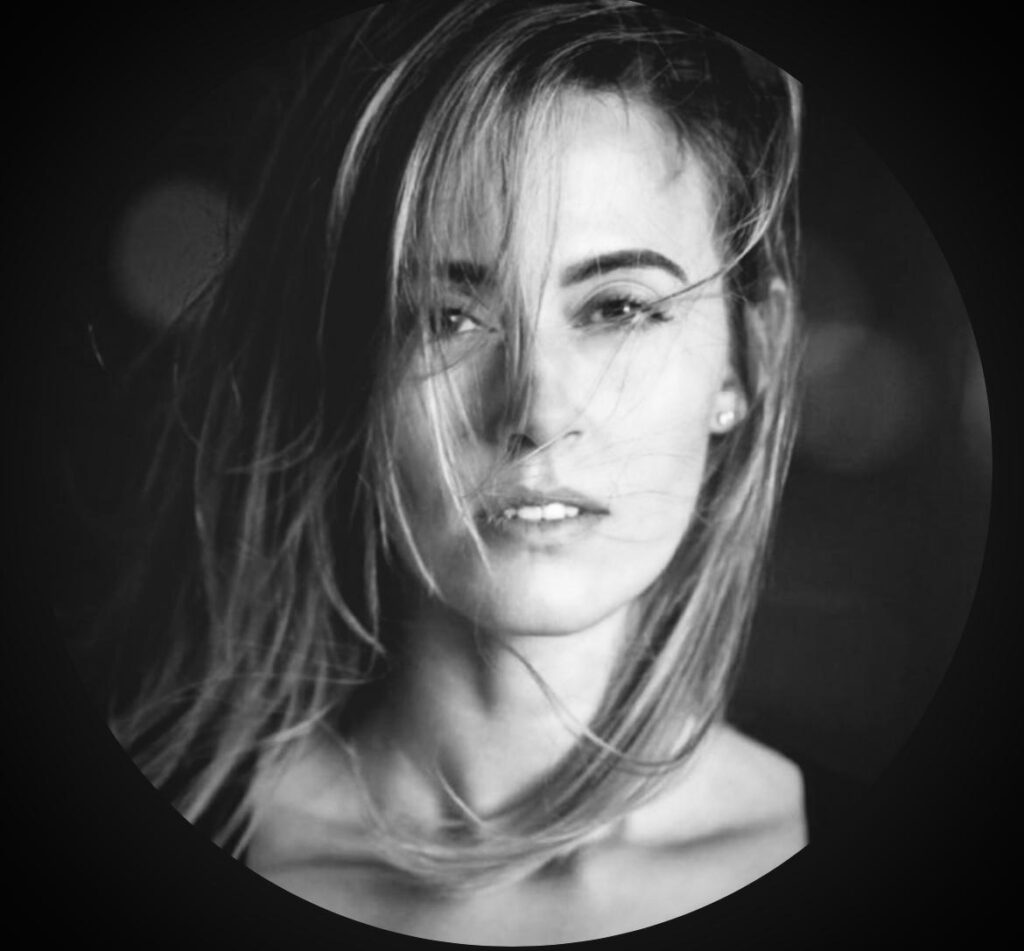 Brittany Hutton
Brittany Hutton has been professionally dancing, teaching, choreographing and producing over the last 15 years. Her work has taken her across the globe, visiting over 50 different countries from New York to Dubai, Macau to Singapore to name a few, with also touring throughout all of Canada. 
She earned her professional dance training through the International Dance Programme at Broadway Dance Centre NY, and has a Certificate in Commercial Dance from George Brown College, while most recently being awarded a Certificate in the fundamentals of Fascial Training.
As a devoted person of the arts, she obtained her BA(Hons) in Arts Management from LASALLE College of the Arts (Goldsmiths University, London) in Singapore, and is currently completing her Masters Certificate in Project Management from Schulich Business School (YorkU). Brittany is passionate about education, learning and personal growth.
Brittany has had the privilege of being on stage as well back stage while producing many large scale productions and festivals throughout the world. She has produced shows for the likes of Ms. Lauryn Hill, Daniel Caesar, FOALS, Incognito, Jamie Cullum, Gregory Porter, Al McKay's Earth Wind & Fire, Lalah Hathaway, House of the Gypsies (Gypsie Kings), Craig David, The Brand New Heavies, Masego, Kamasi Washington, Thundercat, Anderson Paak, Jungle, Soul ll Soul, Chromeo, ESTELLE, and some over 200 more.
You can spot Brittany on the latest Netflix series, "Singapore Social" as lead choreographer for socialite and burlesque star 'Sukki Singapura'.