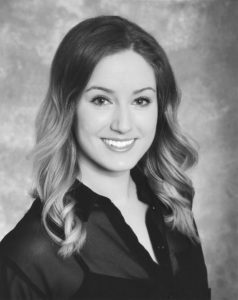 Anjelica Paraschos is a dedicated teacher and professional performer. She began her training at the age of 3 in the styles of ballet, jazz and tap. At the age of 6 she began competing in those styles, and as she got older started training and competing in acro, hip hop, lyrical and musical theatre. She completed the RAD ballet exams, as well as the ADAPT exams in jazz and tap. In high school Anjelica expanded her love for the arts and was apart of the concert band playing the flute and sang with both the concert choir and jazz choir. She also auditioned and was chosen to be apart of the Musical Theatre program for three years where she performed and choreographed for Suessical the Musical, The Wiz, and Honk: the story of the ugly duckling. She was awarded with the Musical Theatre scholarship upon graduation. After high school Anjelica attended McMaster University and Humber College in which she was an active member of their dance teams, performing, choreographing and competing in the styles of jazz, hip hop and modern.
In 2012 she was honoured to be apart of the Canadian National Tap team, directed and choreographed by Everett Smith (top 4 finalist on So You Think You Can Dance Canada). The team traveled to Germany and competed in the IDO World Championships where they placed 7th. Anjelica has also been performing and choreographing for the Toronto based professional dance company TDC Entertainment, formerly The Dance Company since 2011. Over the years at TDC Anjelica has had the opportunity to be apart of many great events including the New Year's Eve celebration gala at the Fallsview Casino Resort, the Starlight Children's Foundation gala, and the Queen's Plate. 
Anjelica's teaching is focused on strong technique, musicality, and to create a positive and motivating environment. She is grateful to be able to share her passion for dance with her students, leaving her classes feeling inspired and confident.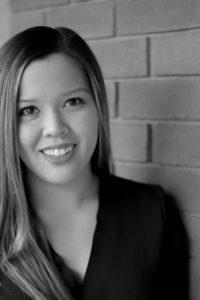 Brittany Ogaki – AAC1, began her dance training at the early age of three. Over the years Brittany has continued her training in ballet, tap, jazz, lyrical, contemporary, musical theatre, hip hop, and acro. It was obvious from a young age that Brittany loved to dance and her love has only continued to grow. Brittany attended Wilfrid Laurier University as well as Nipissing University where she obtained her Bachelor of Arts and her Bachelors of Education in 2015. Brittany is beyond excited that she is able to combine her love for dance and teaching at Whitby Dance Company.  
During her time at Wilfrid Laurier University she was a valued member of the dance team (KAOS Dance Team) where she was the co-captain, coordinated and choreographed for multiple years. Brittany has had the honour of receiving numerous awards for her choreography, overall high scores, and judges choice awards across the dance competition circuit. Some of Brittany's students have gone on to win Jr Male 2012 World Tap Champion, Jr Miss Candance National Title Holder 2014, Teen National Candance Talent High Score with a score of 98.99 and Intermediate MOVE Solo Champion. 
Brittany, has successfully completed her Acrobatic Arts Module 1 Certification, July 2018.
Brittany's life passions centre around dance and working with children. She is eager to share these passions with the students of Whitby Dance Company.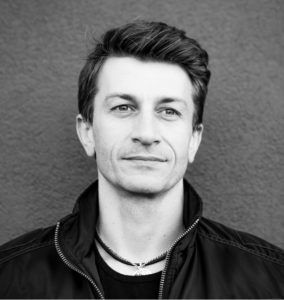 Cristian Tarcea originally from Cluj-Napoca, Romania, he received his early training at the Romanian National Ballet and Performing Arts College and after his graduation, he became a soloist of the renowned Oleg Danovski Ballet Company. Cristian had an international career as a principal dancer with various European dance companies and he danced in many of the classical ballets, including Swan Lake, Sleeping Beauty, The Nutcracker, Cinderella and Giselle, as well as in works by Balanchine and Forsythe and other modern and contemporary choreographers. During his career he worked with many choreographers, including Oleg Danovski, Peter Breuer, Wilfred Piollet, Jean Guizerix, Pierre Wiess, Noah Gelber, and Gigi Caciuleanu
Cristian has a BA in Dance Pedagogy from the Academy of Music and Performing Arts in Cluj-Napoca and he is also Certified Pilates BASi® Teacher. From 2011 he was Ballet Faculty at SEAD dance academy in Salzburg Austria, as well as teaching companies throughout Europe.
In 2010 Cristian was honored by Romanian president Traian Basescu as Knight in the Order of Cultural merit.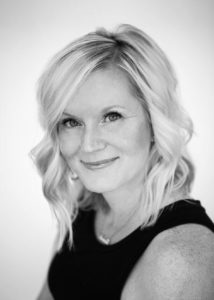 Merideth Kahn, has been in the dance world for over 30 years, as a student, performer, competitor, choreographer and teacher. She began teaching at the age of 16 and knew this was her calling. Most recently she closed her own studio of 15 years "Dance Kahncepts" that was located in Oshawa. During that time she was able to facilitate classes for ages 2-18 in all styles as well as adult classes for those that wish to either keep dancing or want to try something new
Her main focus is on the development of her students not only as dancers but as individuals, making them feel welcomed and supported through their dance journey. Merideth is ADAPT certified and has a diverse educational background in multiple syllabuses as well as  many years with coaching youth in schools and in the community. Her foundation "Kaleighs Cause" is In memory of a student and friend and was created to build awareness of the importance of extra curricular activities and self esteem in youth.
She also has a passion for makeup, costuming and all things fashion and styling! She can't wait to share her love for stage makeup with all of you. She would like to take the opportunity to say thank you to Sam and the Whitby Dance company for this opportunity and she can't wait to meet all of you!  Happy Dancing.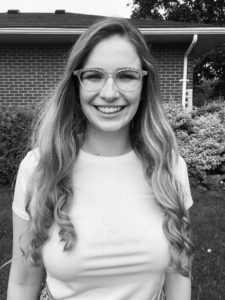 Madison Mapes, began her dance training at the age of three. She continued to train throughout her life in ballet, jazz, tap, lyrical, contemporary and musical theatre. She has completed her RAD ballet exams through grade 7 and trained in multiple upper level ballet classes after completion. Madison has also completed her ADAPT jazz and tap exams through intermediate three. Throughout high school Madison choreographed many dance routines for drama classes, spirt events and the school musical Legally Blonde. Madison is currently enrolled in psychology at York University and will complete her bachelor's degree in 2020. During her time at York University, Madison has participated in multiple dance classes, performances and attended dance workshops to continue her training. She has been teaching for multiple years for both recreational and competitive students and choreographed many routines.
This past summer Madison started her ADAPT dance teacher training completing level one (Junior student division) and will be attending again for level two and three in the following two summers. Madison's passion for children and love for dance has come together to make an amazing career opportunity. Madison is super excited to be a part of the Whitby Dance Company faculty as she loves the atmosphere of the studio and can't wait to share her love of dance with her students.